Alan Groening's Art Gallery


State Comp Insurance fund IT Department 2004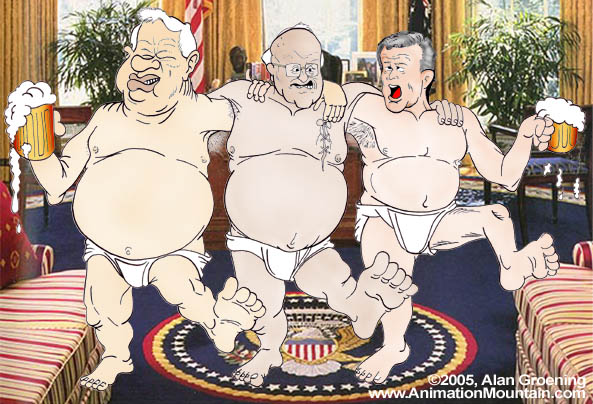 Client Pam Rotella used one of my political Cartoons of Dick Cheney! take a look!

Client Pacific Crest: A Trimble Corporation ordered up T-Shirts for their upcoming release!

I did this Massive Caricature for Client Thuy Tham and all his Groomsmen for Thuy's wedding!

I actually did this one for myself.

I drew this for myself.

CHECK OUT ALL NEW CARTOONS at GROENING STUDIOS on FACEBOOK!!
This site Copyright © Alan Groening 1999- 2020. Download the current Flash player now.
Copyright © 1999 - 2020 - By Alan Groening. All rights reserved.
for NOOK and Kindle Fire users, launch the PUFFIN browser!